Lenormand Reading: Simple Symbols Create Deep Complexity
You can find the images for each card here.

Much like the Golden Thread Tarot, the Seventh Sphere Lenormand was a first foray into working with a Lenormand deck. As a means of learning through creating, I drew a pair of cards every few days in order to contemplate their meaning. Surprisingly, these illustrations came flowing out of me - and I discovered that working with the Lenormand system - both psychologically, and artistically - was candid, sharp, and clear. What comes out of this deck is a graphical interpretation of the symbols, which are minimalistic, but come together with a layered complexity when united in pairs and spreads.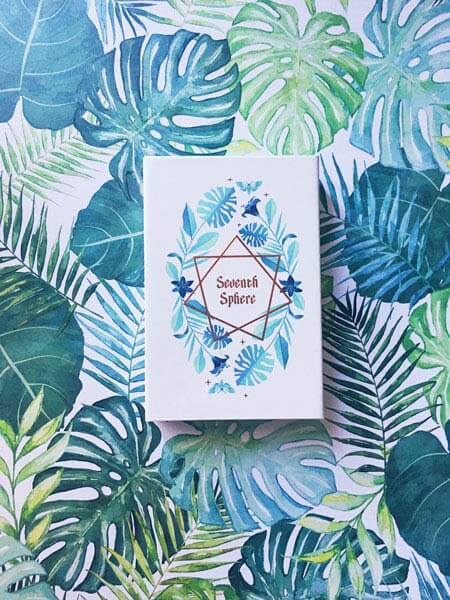 14-day returns
Free USA shipping over $100
Companion App
Secure Payment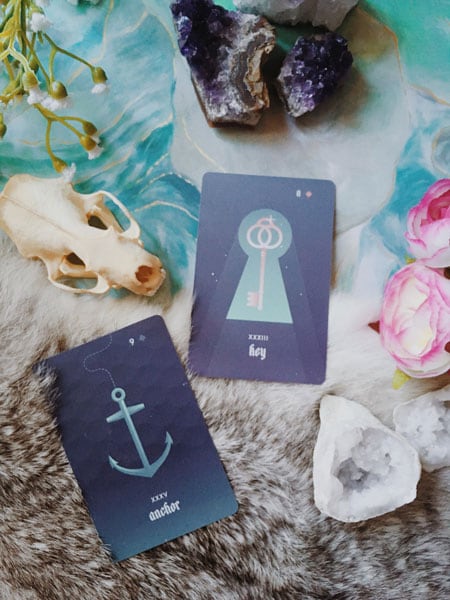 Lenormand Cards: Developing A Closer Connection with the Everyday
Learning the Lenormand was a reminder that we can find beauty and grace in even the most mundane of objects. Creating this deck reignited my appreciation for the everyday, and encouraged me to find meaning in what I sometimes thought of as trivial. The Lenormand is a reminder that the symbols we find in the our cards are alive, breathing, and among us everyday - on a more visceral, tangible level than the psychological heights we sometimes reach with tarot.

With this deck, I hope you will not just connect with the cards within them, but also with that which you engage with everyday.

The Labyrinthos Tarot app works alongside the Seventh Sphere tarot and lenormand decks. For newcomers, lenormand lessons are included within the app.
Amazing!
These cards are absolutely gorgeous. They are super high quality and I adore everything about them!
Gorgeous
I got these for my husband and he absolutely loves them. They're gorgeous, easy to use, and small for travel
Excellent quality, beautiful
These cards are truly lovely and the customer service is just excellent! I also love the extra services and explanations offered. Great product!
Seventh Sphere Lenormand is Great
Way better quality than I expected, and I love how it looks in-person.
BEAUTIFUL Deck
This deck got me so much more interested in the lenormand purely because I wanted to use it more!
---
Related Items
Other things you may be interested in
---
Go to Top
This website uses cookies to track our traffic and marketing efforts so that we may better serve you.
Learn more