Map of the Universe: A Tarot Cloth
Please note: Tarot deck sold separately

This luxurious tarot cloth is meant to serve as both a way for the reader to carry their deck, as well as a layout on which to build and craft your spreads and rest your cards. It uses symbolism that exists throughout the deck as a template of sorts, in which readers can use the basic structure on the cloth to guide their placement of the cards.

The cloth itself is available in a very delicate, almost shiny, translucent silk (as traditionally used by witches), as well as a vegan-friendly polyester option.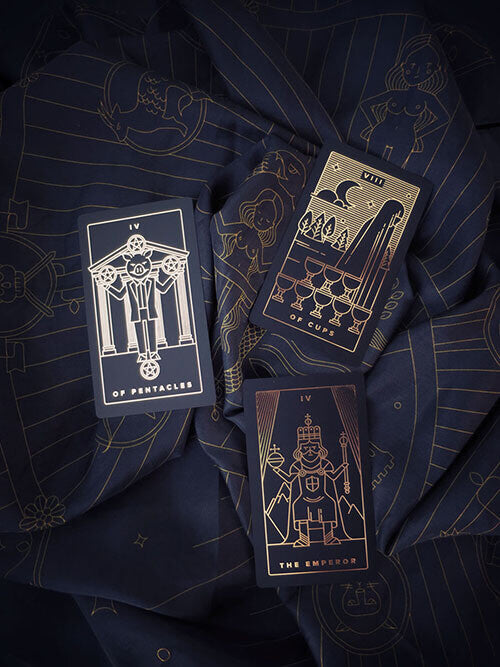 14-day returns
Free USA shipping over $100
Companion App
Secure Payment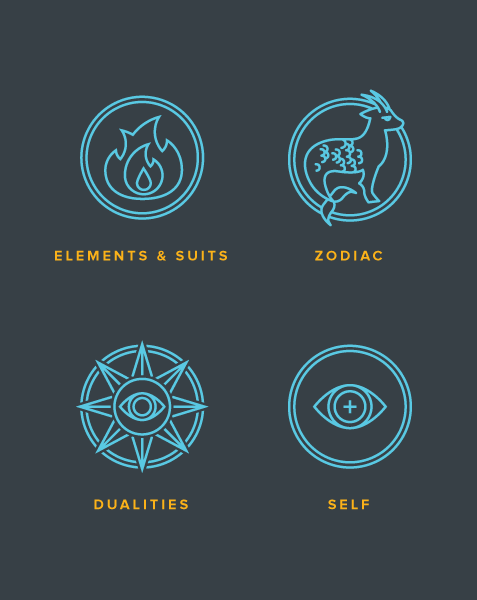 Master the Language of your Inner World
Designed with symbolic elements, the map is filled with subtle imagery to help guide your readings.

For example, we have on the corners, the suits. The suits are all representative of different aspects of our world, lay the cards on each of the corners of the cloth to find out different aspects of the situation.

Close to the center of the cloth, with the dualities of night and day, to get a simple reading on either the positive and negative aspects of an element.

At the center rests the world and the self as one, use it to ask how you affect the situation.
Exquisite
A beautiful addition to my sacred space.
So lovely I needed another!
I love this altar cloth! This is the second one I've purchased, and both have been the natural silk. The first one had a bit of a lit coal accident (occupational hazard for an altar cloth, I suppose) and now has some sizable burn holes in it. I was really devastated and saved up to grab a replacement. Now I have one to use for anything messy/involving flame, and another intact one to use for tarot. 💕 Thanks for making such a lovely design, Tina!
Map of the Universe Altar Cloth
Very detailed and beautiful. I love it as well as all their products. Top notch work and details!
Exceptional!
My partner loves this exquisitely designed and crafted altar cloth. I can't recommend it highly enough!
---
Related Items
Other things you may be interested in
---
Go to Top
This website uses cookies to track our traffic and marketing efforts so that we may better serve you.
Learn more