A Lenormand Deck Inspired by Sacred Rainbows
The Arcana Iris Sacra lenormand deck is mix of esoteric symbolism depicted with modern imagery. Pulling inspiration from vintage metaphysical texts, these cards are printed on thick, matte cardstock and embellished with gold foil to provide old world charm.

Reading with just 36 standard cards (with 2 extras for same sex love readings), lenormand is able to provide so many different interpretations and messages because of how individual cards with simple symbolism combine to form different meanings.

Printed on a smaller sized deck, you'll be able to easily handle Grand Tableau spreads using all the cards of the deck.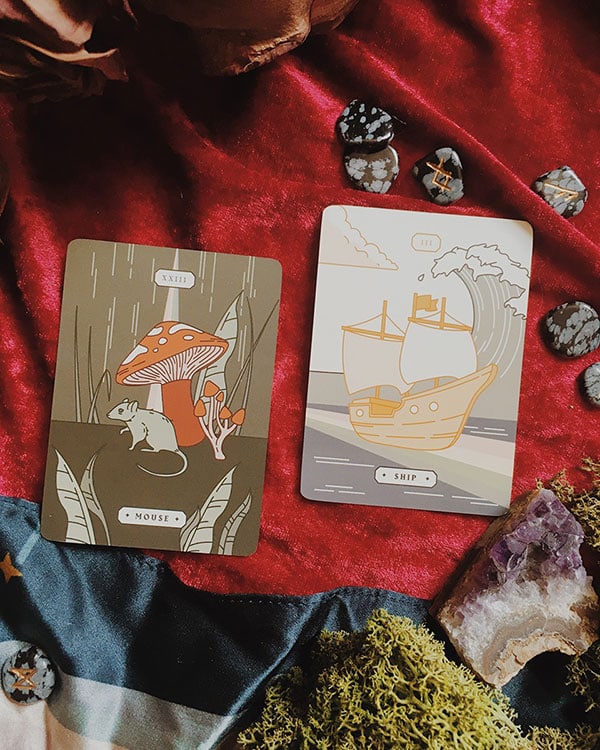 14-day returns
Free USA shipping over $100
Companion App
Secure Payment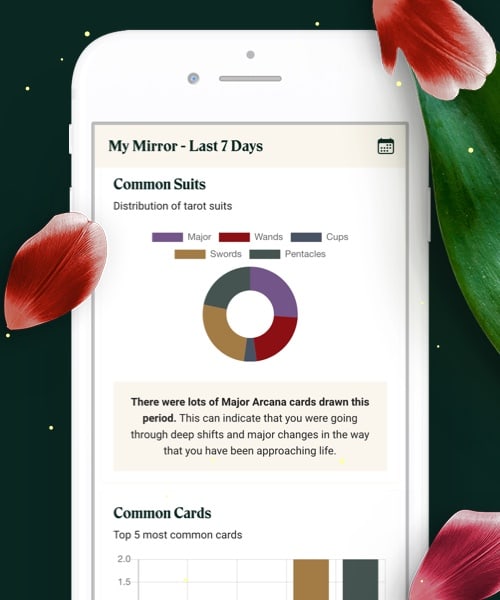 A Companion to our Lenormand Decks
Like all of our tarot, oracle and lenormand decks, the Arcana Lenormand Deck is also compatible with the Labyrinthos Tarot app. Take your deck along with you, using digital spreads and a meanings dictionary - or use the app as a way to journal your physical readings, take notes and decipher common threads that appear in your life.

The Labyrinthos app also includes a special section that helps teach lenormand, tarot and other mystical concepts with simple, easy to understand lessons.

Additional features:
☽ Digital readings
☽ Guided physical readings with deck of your choice
☽ Database of lenormand card meanings
☽ Reading journal to save important readings
☽ Lenormand lessons with foundational philosophy
☽ Your Mirror: we analyze the data and give you patterns on yourself and your readings.


I love my Lenormand cards
I'm really enjoying these cards and I use them all the time. I ordered the book so I can get to know them better.
Arcana Iris Sacra Lenormand Deck
Most Beautiful Deck
I must say that out of all of the tarot decks that I have ever purchased, these are absolutely my favorite. I love the quality of the cards and the gilded edges as well as the beautiful and unique artwork of each deck. I currently have the Arcana Isis Sacra and the Seventh Sphere Tarot RWS, but I cannot wait to purchase more. In addition, I also purchased the Tarot book by Tina Gong which matches the Seventh Sphere deck. This book has made learning tarot so much easier than any other book that I have purchased. I am so glad to have come across the Labyrinthos app, which led me to the shop. ♥️
First LeNormand, so pleased!
I bought the Iris Sacra LeNormand deck and am very happy with it. I've enjoyed admiring the art and learning how to use the deck itself. I am enjoying the specific use of color and repeated motifs.
I'm in love
I've been eyeing the decks from this shop for awhile now, but in Lenormand definitely intimidated me. I'm so so glad I took the plunge though, this deck is gorgeous and I feel really connected to it already.
---
Related Items
Other things you may be interested in
---
Go to Top
This website uses cookies to track our traffic and marketing efforts so that we may better serve you.
Learn more