---
✦ ✦ ✦
A fresh approach to the Tarot and Lenormand, with modern and beautifully illustrated cards that will appeal both veterans as well newbies.
Dream your future with the Golden Thread tarot and lenormand set. We've combined our best-selling decks, altar cloths, and spiritual journals to bring you the full Golden Thread experience. Expertly designed for beginners, this curated package includes two detailed instructional workbooks and journals to keep learners on track. Plus supporting materials and free access to our online tarot reading lessons through the Labyrinthos Tarot app - all together in one kit.
---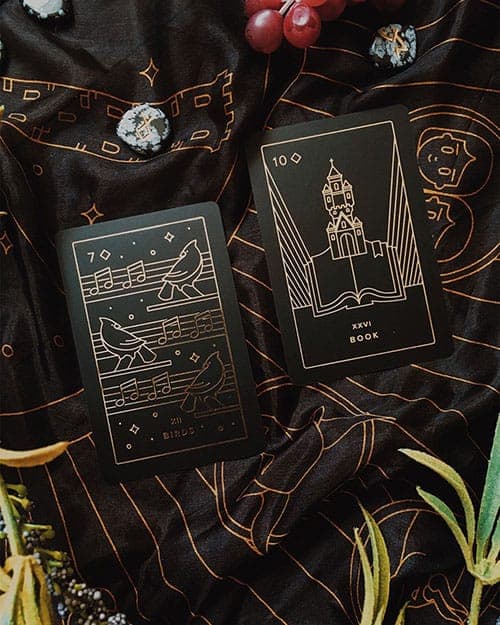 What's Inside
Golden Thread Tarot and Lenormand Set
---
14-day returns
Free USA shipping over $100
Companion App
Secure Payment
Breath taking
I can't even begin to describe how beautiful all of this was! I've not done a reading yet but I can't wait to tuck in and start on my work books this weekend!
---
Related Items
Other things you may be interested in
---
Go to Top
This website uses cookies to track our traffic and marketing efforts so that we may better serve you.
Learn more