Golden Thread Tarot: A Light in the Dark
Though originally starting out as an illustration project to help me create closer connections to each card, the project quickly evolved into a physical deck as well as a companion app.

The design of the deck was inspired by the concept of the night, and the archetype of a single string that connected all things within the universe, threading images in a murky unknown.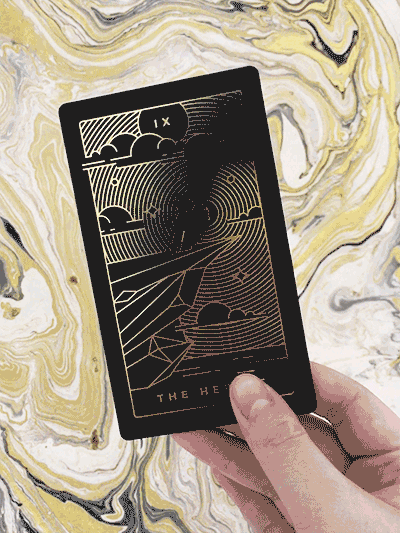 14-day returns
Free USA shipping over $100
Companion App
Secure Payment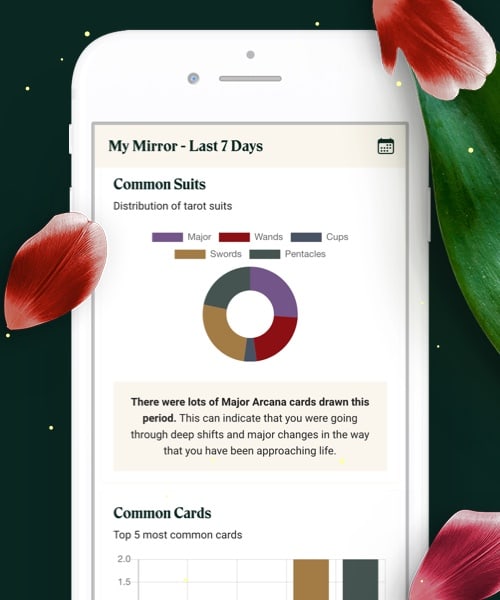 The Labyrinthos Tarot App: Tarot for Self Development
Golden Thread Tarot is compatible with the Labyrinthos App, a companion app designed and launched by yours truly. It's completely free, without ads and is only supported by purchases of the tarot decks you see on this site.

The Labyrinthos tarot app focuses on the philosophy of teaching tarot as a tool for introspection, tieing together an ancient tradition with a modern approach to wholistic wellness.

The app comes with the following features:
☽ Digital readings
☽ Guided physical readings with deck of your choice
☽ Database of tarot card meanings
☽ Tarot journal to save important readings
☽ Tarot lessons with foundational philosophy
☽ Your Mirror: we analyze the data and give you patterns on yourself and your readings.

I love the designs, and this along with the app has helped me massively in learning tarot. Super helpful, and shipping was really quick!
Beautiful cards
I'm a tarot noob. This app/deck combo has been super helpful on my introspective journey and I'm really glad I bought the deck. Shipping was really quick too
A perfect Mother's day gift!
I bought this deck as a Mother's day gift for my daughter! She always has me try to do readings for her with my own, very old deck. She has a book to learn how to read for herself, alas, she had no cards of her own to practice with! She was quite surprised and seemed very happy with her new cards! She said they were beautiful and she practiced on me right away! Thank you for making this mother's day one to truly remember! I am looking forward to getting myself a new deck here in the future!
Beautiful deck, excited to connect with it!
The Golden Thread deck is more beautiful than I expected! The cards glide effortlessly, feel wonderful in hand, and the golden shimmer on the cards radiate. The artwork on each card is beautiful, I cannot wait to use these for readings!
Absolutely love these cards
Iam so In love with the way these cards feel in your hands! My friend gifted me some I've been wanting for like ever & im so glad she did. With the books and apps I have to guide me through the steps of tarot reading. It' makes things so much easier to understand
---
Related Items
Other things you may be interested in
---
Go to Top
This website uses cookies to track our traffic and marketing efforts so that we may better serve you.
Learn more