A Modern Tarot De Marseille Deck
Please note that this is for a Marseille deck, not the deck used our book, published by DK Books. For that deck, please purchase the Seventh Sphere Rider Waite Smith Edition.
In the English speaking world, the most common type of tarot deck is known as Rider Waite Smith tarot deck, which many artist-created decks are based on. The Rider Waite Smith was illustrated for the purpose of divination, and the images of the cards are reflective of those roots - filled with esoteric symbolism.

However, before that, there was a more basic system that is used more commonly in Europe - known as the Tarot de Marseille. Starting out as a playing card game, the minor arcana within the Tarot de Marseille is reflective of those origins - relying not heavily on imagery, but rather your instincts, your understanding of the suits and the western elements, and your understanding of numerology.

The readings with the Tarot de Marseille therefore are much more nuanced, and individual than they are when using a Rider Waite Smith deck.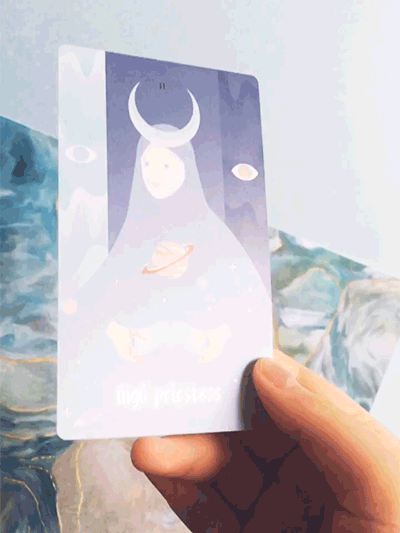 14-day returns
Free USA shipping over $100
Companion App
Secure Payment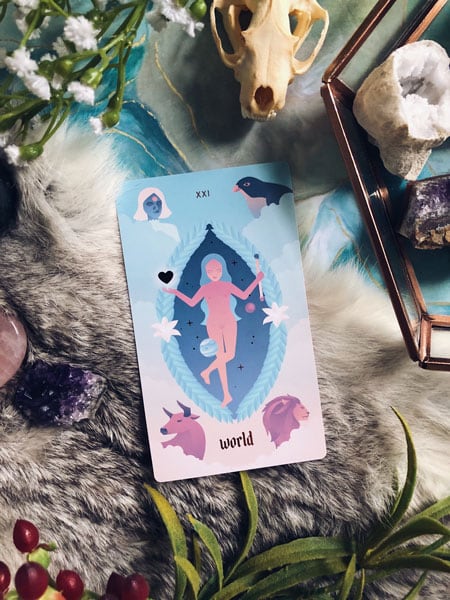 The Seventh Sphere Tarot and The Labyrinthos Tarot App
The Seventh Sphere Tarot Deck works alongside the Labyrinthos Tarot App. It's completely free, without ads and is only supported by purchases of the tarot decks you see on this site.

The Labyrinthos tarot app focuses on the philosophy of teaching tarot as a tool for introspection, tieing together an ancient tradition with a modern approach to wholistic wellness.

The app comes with the following features:
☽ Digital tarot and lenormand readings
☽ Guided physical readings with deck of your choice
☽ Database of tarot and lenormand card meanings
☽ Tarot journal to save important readings
☽ Tarot and lenormand lessons with foundational philosophy
☽ Your Mirror: we analyze the data and give you patterns on yourself and your readings.
Labyrinthos Love
I have purchased both the Golden Thread and Seventh Sphere Marseille decks. The quality of these decks is simply unmatched. They are both so gorgeous in different ways. They shuffle like a dream, and read beautifully. I find myself reaching for them often. The app is also an awesome addition. It provides a great way for beginners to familiarize themselves with tarot, as well as a brush up for more experienced readers. I love playing around in there with the different decks, lessons, and features when I need a break from social media. 😊 Bravo, Labyrinthos!
Seventh Sphere Tarot de Marseille
Efficient
The deck is BEAUTIFUL! The images retain the meaning of the original Rider Waite deck while giving them new vibrant colors and gorgeous art. Not only that but the deck arrived much faster than I expected, given the current state of the mail these days I thought it would take much more than a week! Definitely buying my next deck here!
Very good deck with some kind criticism.
Overall the deck is: pretty, professional, extreme quality, and respectful of an original Marseille when changes are made.
My only criticism is some of the wand cards, it's impossible to tell reversals. So for those I'll have to put a very thin small sticker in the corner. (As not to have a permanent alteration to the effort in their design.)
Other than that, A+. No complaints!
Marseille Tarot Cards
These cards are beautiful. I will spend some good research time learning more about the Marseille, but I think the cards are magnificent!
---
Related Items
Other things you may be interested in
---
Go to Top
This website uses cookies to track our traffic and marketing efforts so that we may better serve you.
Learn more